There was a lot of pomp and circumstance upon Trump's arrival in Saudi Arabia. It's important to note, after 8 years of Iranian friendly Obama, the Saudis have strong motives to curry the favor of the new American President.
The visit to Saudi Arabia is historic. It marks the first time in American history a President had chosen to make Saudi Arabia his first international visit. Upon landing in the oil rich gulf state, the President signed a massive arms deal — which could swell to more than $350b over the next decade. The deal includes blackhawk helicopters, a modified version of the Freedom-variant Littoral Combat Ship, thousands of precision guided weaponry, cargo helicopters, transport helicopters, 115 M1A2s tanks, anti-ballistic missile systems (THAAD), and 'maritime assets.'
The theory behind arming Saudi Arabia is that it would permit them to handle Iran in the Persian Gulf, granting us license to throw a few logs on the fire and doze off a bit while they do all the work for a change. All that sounds well and good, especially since the money will be spent with our weapons manufacturers, who employ thousands of Americans. But what about all of the stuff Trump said about Saudi Arabia during the campaign? Does that count for anything, or was it just election time shit talking?
Here's Trump chastising Clinton for accepting Saudi money, a country that 'kills women' and 'treat women horribly.'
Or what about the time Trump told The Morning Shill that Saudi Arabia was arming ISIS?
This is the "if, then" logic I want to put on the table for you to think about. If Saudi Arabia funds radical Islam and ISIS, like Trump said, then should we be selling them advanced weaponry?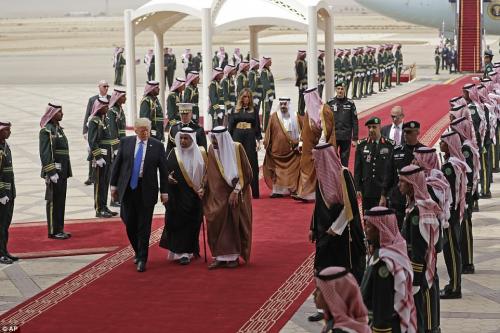 One minor detail that is vexing me today. All of the conservatards are out in force, praising Melania Trump for not wearing a headscarf, which she's 100% right for doing.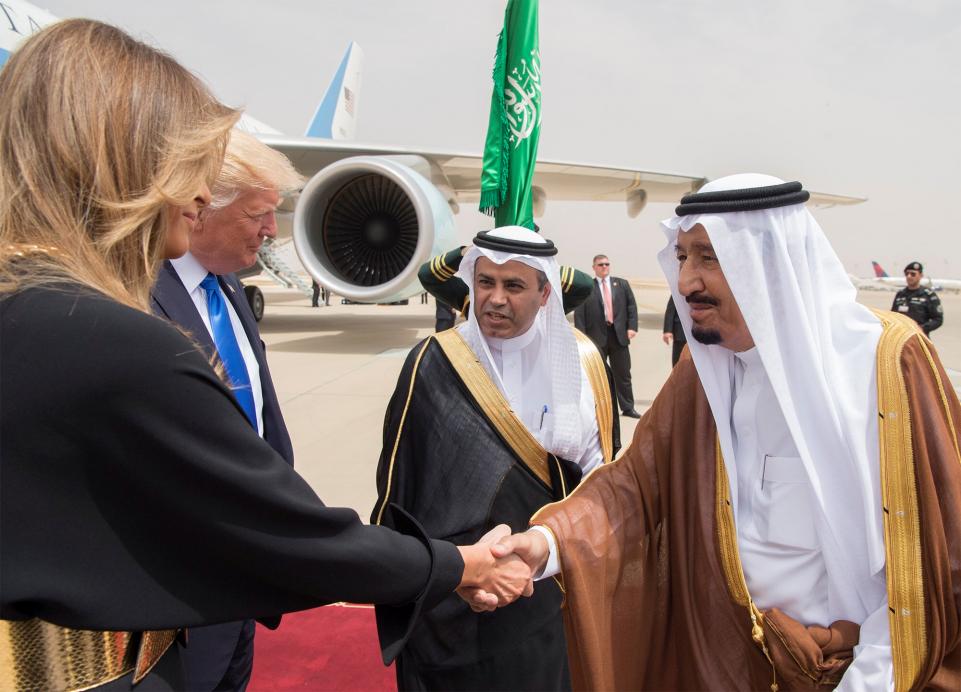 But Michelle Obama didn't wear one either. I don't know why people are saying she did wear one.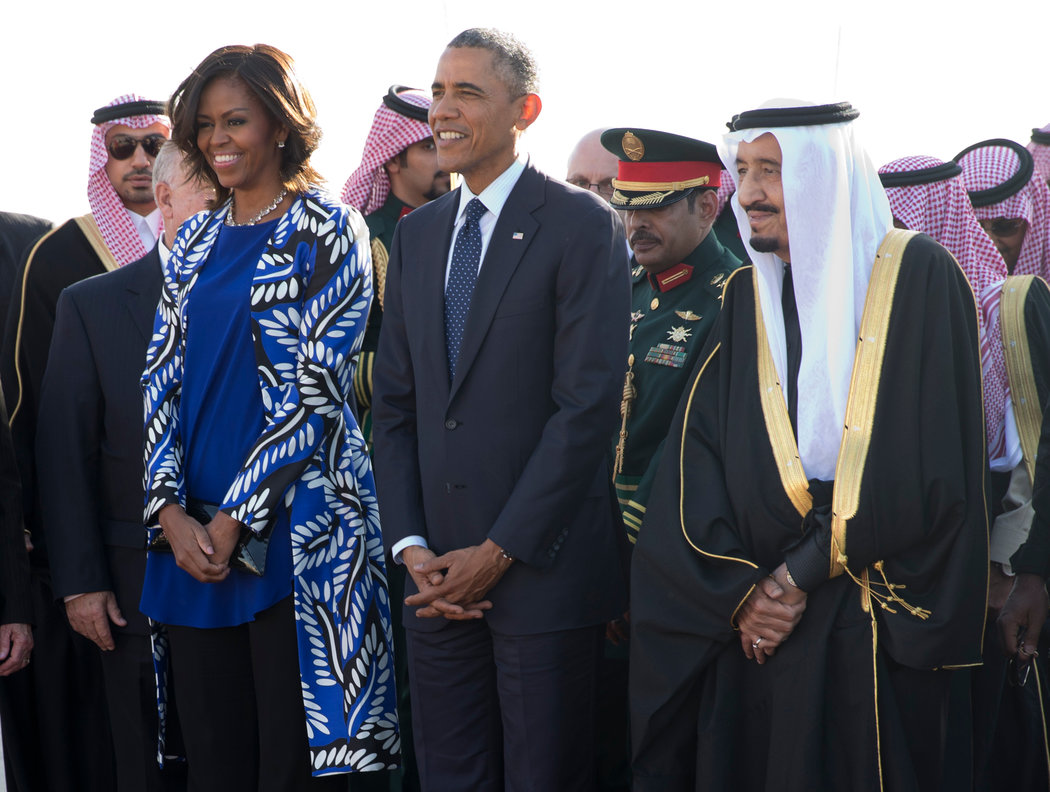 As a matter of fact, President Trump actually had the stones to criticize Michelle for doing so back then, calling it an insult.
Many people are saying it was wonderful that Mrs. Obama refused to wear a scarf in Saudi Arabia, but they were insulted.We have enuf enemies

— Donald J. Trump (@realDonaldTrump) January 29, 2015
If we're gonna talk about this 'historic trip', let's be honest about it then.
Content originally published at iBankCoin.com