There are several ways in which an investor can create a well-diversified portfolio. Exposure to OTC stocks, or over-the-counter stocks, is one way. That's because OTC markets offer several lesser-known companies that could be long-term value creators. So, if investors are looking for some hidden gems, OTCMKTS might be the best place to investigate.
In addition to this, over-the-counter markets can provide investors with exposure to some quality international companies, too. For example, stocks like Volkswagen (OTCMKTS:VWAGY) and Tencent (OTCMKTS:TCEHY) are not listed on the Nasdaq or New York Stock Exchange, but instead on OTCMKTS.
So, when it comes to OTC stocks, there is a mix of relatively large companies and early-stage companies. This article will discuss both ends of that spectrum.
Without further ado, here are seven OTC stocks that are worth buying for the medium to long-term.
Lundin Energy AB (OTCMKTS:LNDNF)
Valneva SE (OTCMKTS:INRLF)
Nexe Innovations (OTCMKTS:NEXNF)
Hive Blockchain (OTCMKTS:HVBTF)
Else Nutrition (OTCMKTS:BABYF)
Vireo Health International (OTCMKTS:VREOF)
The A2 Milk Company (OTCMKTS:ACOPF)
OTC Stocks to Consider: Lundin Energy AB (LNDNF)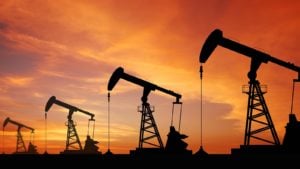 With oil prices trending higher, there are currently some attractive plays in the energy sector. LNDNF stock is one and is worth considering among the OTC stocks. This pick has surged by about 54% in the last six months and I expect that rally to continue.
Right now, there are several positive triggers for oil. For instance, as the global economy gradually recovers, demand for oil will likely increase. At the same time, the Organization of Petroleum Exporting Countries (OPEC) and allies have decided on keeping the supply relatively tight. These factors are positive for the price of oil. Additionally, expansionary monetary policies can translate into a sustained rally for commodities.
Specific to Lundin, the company has quality assets with a low break-even. To put things into perspective, the company generated EBITDAX of $2.1 billion for fiscal year 2020. Further, free cash flow for the same period was $448 million (Page 1).
With the Brent oil price already at nearly $69 per barrel, the company's operating and free cash flow will likely be robust for the year. In terms of specific assets, Lundin's Johan Sverdrup oil field should be a cash flow machine in the coming years, expected to deliver some 535 millions of barrels of oil per day (MBOPD). Further, by the fourth quarter of 2022, production should increase to 720 MBOPD. Lundin Energy has a 20% stake in the Johan asset.
Overall, Lundin Energy is likely to generate strong free cash flows in the coming years. This positions the company for deleveraging and higher dividends. As such, I expect LNDNF stock to be an out-performer among the OTC stocks.
Valneva SE (INRLF)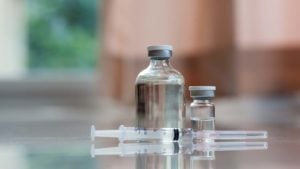 The healthcare sector has been one of the key investment themes for fiscal year 2020. Now even for the current year, the focus will likely remain on companies that are producing vaccines against Covid-19. As such, I see INRLF stock as a hidden gem among the OTC stocks. In the last one year, this stock has surged by over 300%. But the best part of the rally is still yet to come.
As an overview, Valneva SE has initiated Phase 1 and Phase 2 clinical trials for the first "inactivated" Covid-19 vaccine. The stock's big upside trigger? A 1.4 billion euro deal with the U.K. government, which includes supply of up to 190 million doses of the vaccine (Page 21).
Valneva is also in "advanced discussions" with the European Commission. It's likely that the first doses of the vaccine will be supplied to the U.K. in the second half of the year. Therefore, fiscal year 2022 will likely be a big year for the company in terms of revenue.
Of course, Valneva has other revenue sources, too. For example, the company is the only supplier of vaccines against Japanese encephalitis in Canada, Europe and the United States (Page 25). In addition to this, its single-shot Chikungunya vaccine candidate is in Phase 3 trials. The first pieces of data from those trials are expected in Q2 of 2021. This could be another positive trigger for the stock.
Overall, INRLF stock is worth considering for the next 12 to 24 months. Given this company's pipeline, it has the potential to deliver multi-fold returns.
Nexe Innovations (NEXNF)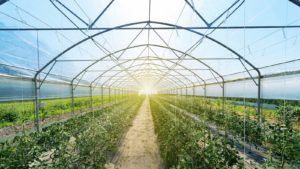 Next on this list of OTC stocks, Nexe Innovations is a small-cap company that's worth buying. Year-to-date (YTD), NEXNF stock has moved higher by 58%. But I believe that this stock is another name that can deliver multi-fold returns going forward.
Nexe Innovation is in the business of making plant-based, fully compostable products. The company's patented Nexe Pod is "fully compostable in as little as 35 days." Right now, the company is working on commercializing these coffee pods with a target to scale-up production to 220 million pods.
Given the big addressable coffee market, the company is well-positioned to benefit. It's also worth noting that Nexe is already expanding into new areas. For example, it's working on manufacturing plant-based disposable face masks. According to Nexe, the global disposable mask market is worth $70 billion.
Furthermore, Nexe Innovation just soft-launched Xoma Superfoods in February. Through this brand, it intends to bring high-quality coffee and foods to "health- and environmentally conscious customers."
Overall, Nexe Innovation has some 20 patent applications in the works, with an innovation-based approach that's likely to deliver long-term value. NEXNF stock has corrected in the recent past, in-line with the broader market correction. So, this is a good opportunity for accumulation. Once mass production of the coffee pods commences in the second half of the year, this stock could surge.
Hive Blockchain (HVBTF)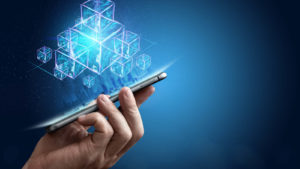 With the increased adoption of cryptocurrency, companies related to the crypto sector have surged. HVBTF stock is no exception, having skyrocketed by more than 2000% in the last one year. Now coming off a sharp correction from all-time highs, the stock looks interesting.
Hive Blockchain has facilities in Canada, Sweden and Iceland that produce cryptocurrencies like Bitcoin (CCC:BTC-USD) and Ethereum (CCC:ETH-USD). What's more, the company is planning 40% and 20% capacity expansions in Iceland and Sweden, respectively. It's also planning a 200% expansion in Canada (Page 6).
All of these expansions will translate into higher mining outputs. Therefore, in the next 12 to 24 months, investors can expect strong growth from digital currency mining. It's also worth noting that for 2019, Hive reported an EBITDA loss of $5 million but positive EBITDA of $7.8 million in fiscal 2020 (Page 9). So, as the company's margins expand, HVBTF stock should trend higher.
I also believe that Hive Blockchain will be more diversified in the coming years. The company expects global blockchain spending to increase to $15.9 billion by 2023 (Page 20). Banking and manufacturing are expected to be the top industries pursuing that adoption.
The last few months might have just signaled the beginning of a rally for crypto stocks. Currently trading at around $4, HVBTF is attractive and possibly one of the best OTC stocks when it comes to potential returns.
Else Nutrition (BABYF)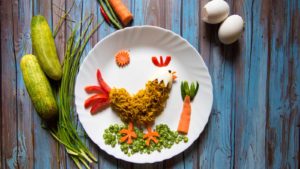 Trading as BABYF stock as one of the OTC stocks, Else Nutrition is an Israeli nutrition company focused on products for infants and toddlers. However, the company is also expanding into the children and adult nutrition market.
Part of what makes this name attractive is the company's game-changing product, a 100% plant-based non-dairy and non-soy formula alternative. Else claims that the product has the "nutritional equivalent to breast milk" (Page 5). According to the company, the global infant-formula market is worth $80 billion. It's also growing at a compound annual growth rate (CAGR) of 5.58% (Page 4).
Of course, it remains to be seen whether or not this product can make significant inroads in the market. But even a 1% market share would imply potential revenue of $800 million. Moreover, Else's formula alternative has already been launched in the U.S., so the coming quarters should provide an early indication of the demand.
On top of the formula alternative, Else Nutrition is also expanding its product line. In the coming quarters, its products will include nutritional drinks, baked goods, snacks, alternative meats and more. With growing demand for plant-based food, the company seems like it will be well-positioned to benefit.
Overall, BABYF stock trades at a market capitalization of just $257 million. But if its infant non-dairy products gain market acceptance, the stock could possibly deliver multi-fold returns.
Vireo Health International (VREOF)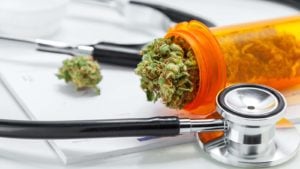 Recently, the cannabis sector has regained attention from investors. As such, VREOF stock has surged by 252% in the last six months. Now with a market capitalization of just $262 million, the stock is attractive for the long term.
Vireo Health has presence in the medical-only cannabis market. That is a differentiating factor for the company, with significant competition in the recreational cannabis segment.
For Q3 2020, Vireo reported revenue of $13.4 million, which was higher by 68% on a year-over-year (YOY) basis. For the same period, the company reported a healthy gross margin of nearly 43%.
One of the key factors that has hindered the growth of medicinal cannabis is the lack of evidence-backed products. Vireo Health is working on that front, with eight medical research partnerships in the works. So, in the next few years, evidence-backed medicinal cannabis products could potentially accelerate this company's growth.
As of September 2020, the company reported $16.3 million in cash. Additionally, Vireo expects to receive proceeds of $16 million "from the redemption of warrants and divestitures" of one of its subsidiaries and an affiliate. With this strong cash buffer, the company is poised for further investment in research and growth. That also makes this pick of the OTC stocks compelling.
The A2 Milk Company (ACOPF)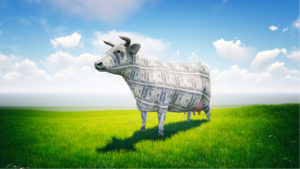 ACOPF stock might have been an under-performer in the last one-year, having declined by about 22%. However, it's an attractive name among the OTC stocks and worth holding for the long-term.
A2 Milk is a New Zealand-based company with a market capitalization of about $5 billion. The company is in the business of selling milk products with only A2 protein, which is supposed to be better for digestion, for example.
Like other companies, the pandemic has impacted A2's growth in the near-term. For the first half of fiscal year 2021, the company reported revenue of $677 million, which was lower by 16% YOY. However, growth is likely to return with the company expanding its presence in Australia, China, Canada and the United States. More specifically, in China, the company's infant nutrition product has healthy margins and could be a key long-term cash-flow driver.
On top of that, in the United States, A2 is planning to ramp-up store presence and position itself as a affordable premium brand. With the novel coronavirus causing increased focus on health, the company could see a nice acceleration in growth.
Recently, the company also acquired 75% interest in Mataura Valley Milk, which is also involved in the "dairy nutrition business." With healthy cash flows, A2 Milk is positioned to invest in more organic and inorganic growth.
Overall, ACOPF stock is trading at attractive levels after its deep correction. It is likely that this stock will bounce back once growth gains traction in key markets.